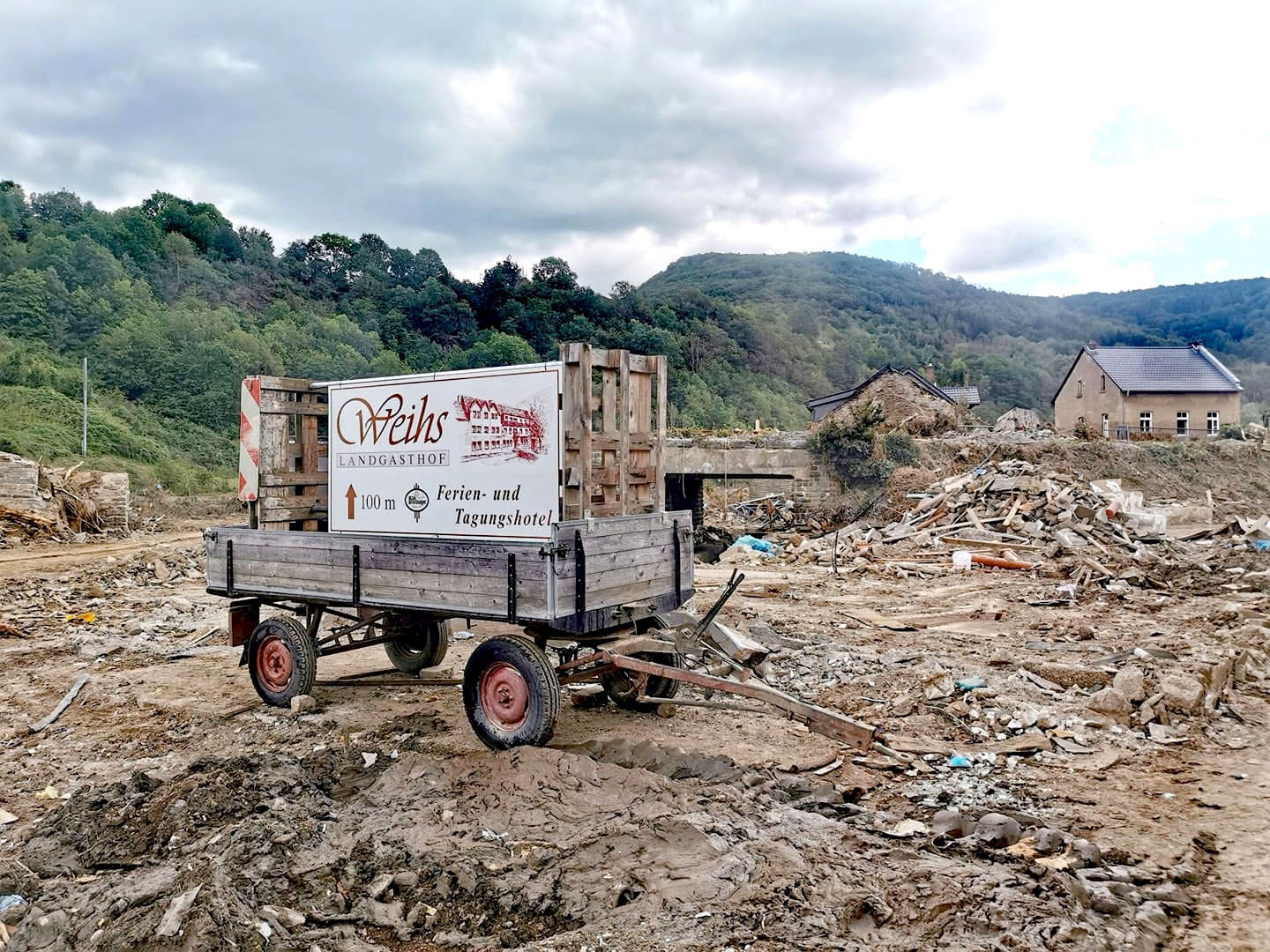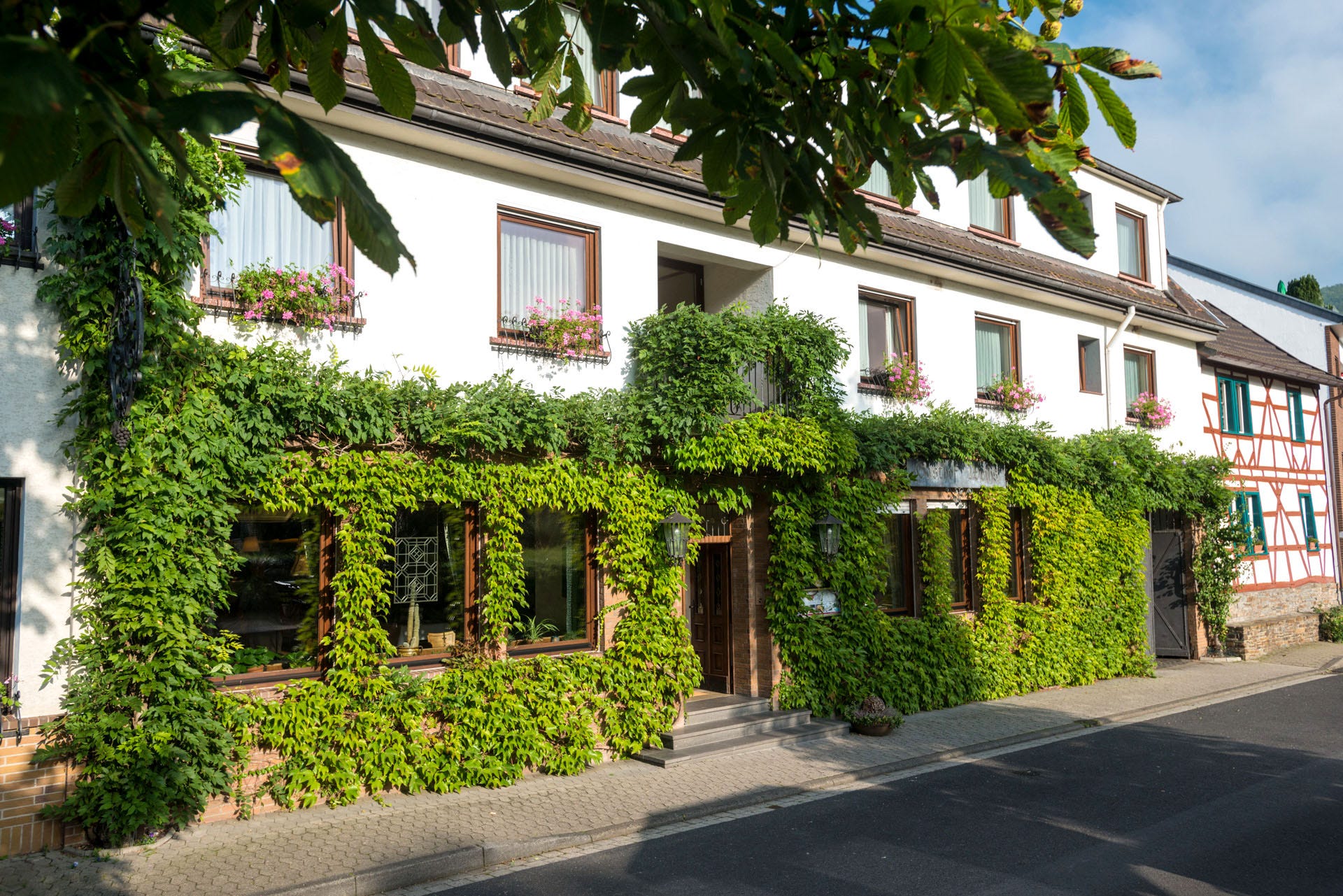 On July 15, 2021 there was a catastrophic flood in the German Ahr valley. In the valley there are many small rural villages, where viticulture and tourism thrive. The unprecedented power of the water, up to 9 meters high, has destroyed large parts of this region and killed more than 130 people in this area. One of these affected villages is Kreuzberg an der Ahr. Our hotel Landgasthof Weihs is in Kreuzberg, which has been in our family for generations, it was severely damaged. Due to the immense power of the flood and the trail of destruction to the hotel we had to gut most of the hotel. The basement, ground floor with kitchen and dining room and almost all of the first floor, where the guestrooms and our private apartment is had to be fully gutted.
The reconstruction will probably take place in stages, as we cannot expect any money from the insurance and the state has assured support for private individuals, but the statements are a bit vague for traders and with this lack of clarity there are risks. There is of course the fact that since March 2020 Landgasthof Weihs has been effected by the Covid-19 restrictions and now with the flood it is really a perfect storm. But we will keep going and with your support we can continue our family's tradition of being a welcoming, friendly, home from home hotel where people have visited since they were children and now bring their grandchildren!
Before the night of July 14th to 15th, 2021
Our guest room after the flood disaster
Our kitchen was completely destroyed.
Thanks to the numerous, wonderful helpers
who have supported us from the very beginning,
we are now able to look forward again.
We will be forever thankful to you.
Support for reconstruction
This year we want to offer our Christmas Stollen as a "Flood Stollen" to help with the reconstruction. We have been baking our Christmas Stollen in the hotel for many generations and it is sold throughout Germany, Holland, Belgium, France and Ireland.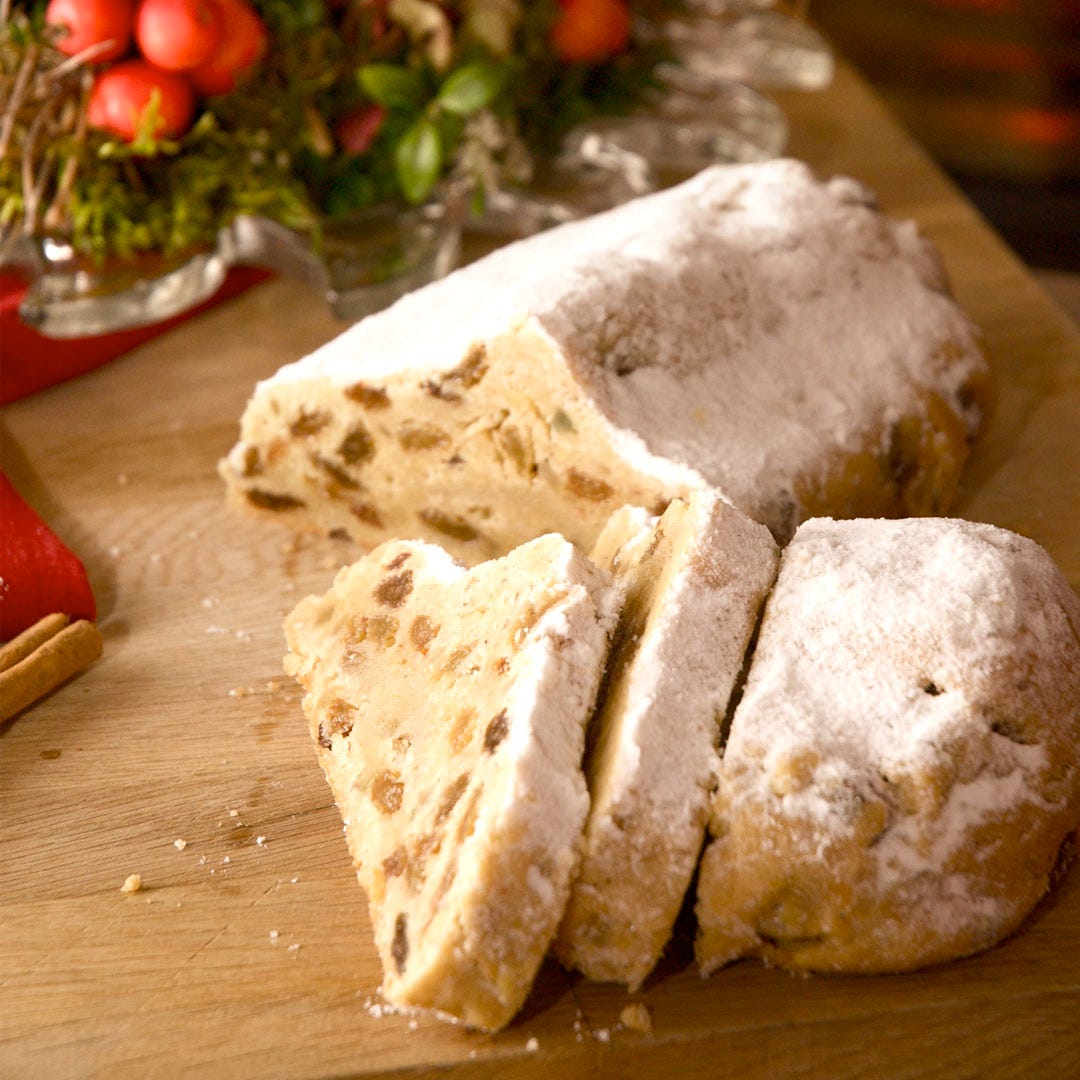 Dear friends of the Stollen, donors, and helpers,

Thank you for your support and the numerous orders for our "flood Stollen". Unfortunately, now is the time to end the sale as we can no longer guarantee deliveries until Christmas. We are happy that you supported us so well, you were such a great help and support.

thank you very much

Dietmar & Eric
from the Landgasthof Weihs

P.S .: A few stollen are still available, so if someone is in the mood for an extra helping of Christmas Stollen between the years, then we would be happy if you write us an email. If you want to know what's new from the Landgasthof, you can also subscribe to our mailing list and find out bit by bit how we are rebuilding our tradition and our house with your help.
info@landgasthofweihs.de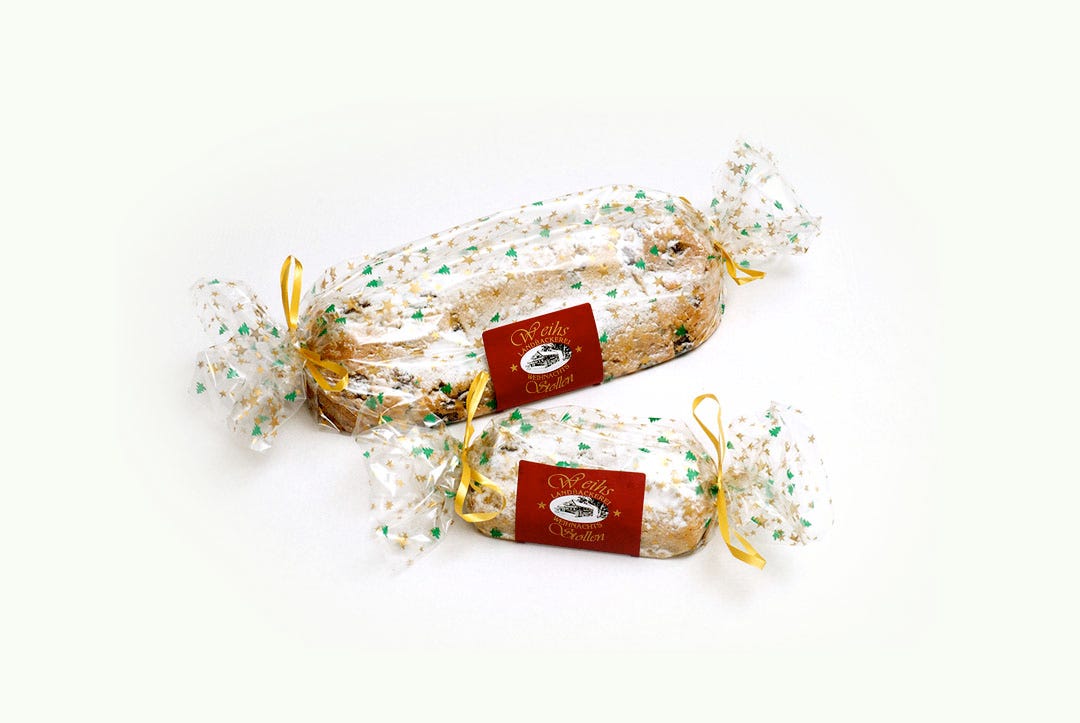 If you know a company that would like to send our Stollen as a gift, write to us.